How is it halfway through 2020 already but also how is 2020 not over yet? Can we all just collectively go into a cryosleep state and wake up in 2021, I feel like mercury was in retrograde the entire year so far.
BOOKS:
I was doing Rainbow readathon but I didn't finish it because I suck. 9 books isn't that bad right? right? (validate me pls) I think I'm supposed to make a separate post reviewing the books so here's the books that I impulse read instead.
Captive Prince vol 1 & 2: Idk how to rate this dude. I read it purely because I saw some controversial reviews on goodreads and then somehow accidentally read the whole series. That awkward moment when you fall in love with a guy who's brother you killed. Oh and also you're his slave (???!!!!).
BLOG:
Okay so I'm not doing too well. I'm in my final year of Engg. now which means placements and jobs which means hahaha there are no jobs psych I'm going to live on instant noodles my entire life. In case you can't tell I'm, as Twenty One Pilots said, S T R E S S E D  O U T.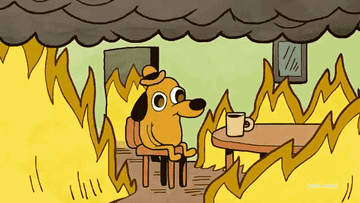 I'm not usually a super motivated person but damn the level is in negative integers now, I haven't replied to comments or caught up with any posts lately (I'm sorry I'm such a peepeepoopoo)
GOALS:
Do a LGBTQ+ Readathon: ….sorta? I'm 2 books short but I need a win okay.
Read more books from POC authors: I didn't do this I am scum ahhhhh.
Take it sleazy: I'm just going to try to have a good forkin time. Maybe do more tags or weekly memes? (I don't know many so please send recs, how am I this bad at blogging)
But also get a job: aka learn like every programming language and practice quants questions and do certifications and a gazillion other things.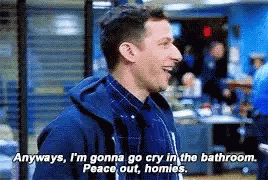 Watch Hamilton out on Disney+ July 3: (edit- I may have watched it already, will probably watch it 5 more times this week)
LIFE STUFF:
Here's what I've actually been doing this month – watch a metric heck ton of minecraft content creators, I'm not even going to try to explain the serotonin I get from this (because I don't understand it myself) but my faves right now are Technoblade, Wilbur Soot and Dream. Also, Minecraft Championship is on July 18th and it's currently the only thing I'm excited for (yes I will be staying up till 3 watching)
I also watched a few Netflix stuff: The Umbrella Academy, Russian Doll, Room, The Politician. Can you tell I'm just mindlessly consuming entertainment to distract myself from this meaningless existence?
Here's a fun new section where I complain and whine about things:
1) Medium doesn't let Indians in their partner program aka they racist.
2) People in authority suck. Name some who don't, I'll wait.
3) I got 92 marks in a group project while my teammates got 97 marks even though they did almost nothing. My faculty's grading system is apparently- throwing darts on a board marked from 1 to 100 and wherever it lands is the students score. I wouldn't even care about 92 (lie) but I'm pissed on principle.
4) There's been a really horrifying case of police brutality in Tamil Nadu. Click here for more info, tw: police brutality, sexual assault. Can the world like not suck for a minute?
5) Fuck JKR and her TERF-ness. All people can do is continuously disappoint huh? here's a thread explaining more on separating the art from the artist. I will no longer feature her in any of my recommendation posts (but if you still want to read HP, pirate that shit) (also is it too late to re-brand my blog name)
---
How was your June? Have you watched Hamilton? if you didn't why???